Gharieni mind/body wellness technologies
Gharieni is meer dan een enkel een fabrikant van wellness- en schoonheidsapparatuur. Ons doel is om een unieke wellness ervaring te bieden voor klant en specialist. Daarom ontwikkelen wij compleet nieuwe wellnessconcepten die elke Spa meteen in de kijker zet.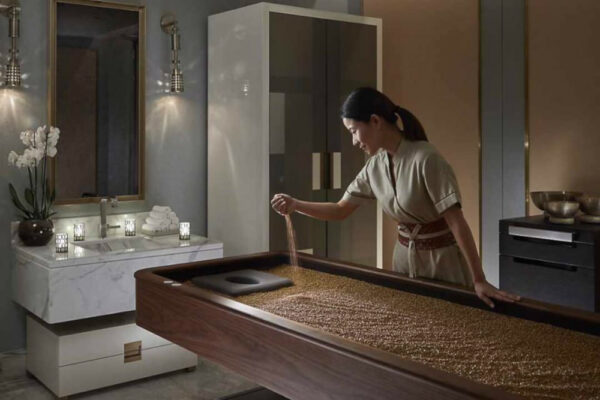 MLX Quartz
Immersive Alpha Quartz Experience
An immersion in alpha quartz sand– massage experience, with or without therapist. Enhances immune system, deep relaxation, pain relief. Reduces symptoms of stress. A signature treatment that can be combined with sound healing, aesthetics or as a standalone.
Evidence based.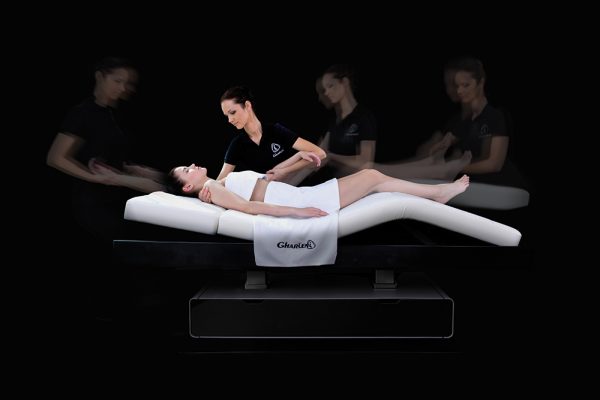 Wellmassage5D
De award-winnende wellnessmassage verheven tot een compleet nieuwe dimensie
De nieuwe kenmerkende behandeling met acht memory-posities is speciaal ontworpen voor de MLX behandeltafel. Deze speciaal ontwikkelde massagetechniek, een combinatie van strijkingen, drukmassages, glijdende massagebewegingen, mobilisatie en meridiaanstimulatie zorgt voor een unieke behandeling voor het hele lichaam.